High quality articles created by Gardening experts will give you a broader and more complete view on this topic. You can also share your problem or any doubt about Gardening and we will help you find the best solution for you.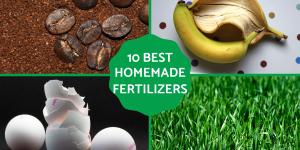 Best Homemade Organic Fertilizers for the Garden
Many of us think that starting a homemade fertilizer is only for the serious gardeners among us. Some may also be wary about having to maintain
what may be a time consuming and odorous project. In reality, making homemade fertilizer is not only inexpensive and easy, it is one of the best ways to ensure
...
---
Back to top