High quality articles created by Extinct animals experts will give you a broader and more complete view on this topic. You can also share your problem or any doubt about Extinct animals and we will help you find the best solution for you.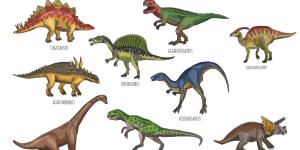 How Many Kinds of Dinosaurs Were There?
Thanks to movies and other popular culture sources, it is easy to think of dinosaurs as creatures of pure fantasy. These 'terrible lizards'
bear some resemblance to reptiles we see today, but they have characteristics which make them seem as if they could have only ever existed in our imagination. In
...
---
Back to top