High quality articles created by Pollution experts will give you a broader and more complete view on this topic. You can also share your problem or any doubt about Pollution and we will help you find the best solution for you.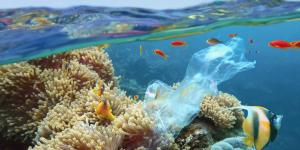 Plastics in the Ocean - Causes, Consequences and Solutions
Pollution of the seas and oceans is a major environmental problem for mankind. There is a huge amount of garbage in the sea, and more than 80%
of it is plastic waste found from surface waters to deep-sea sediments. In fact, at least 14 million tons of plastic end up in the ocean every year. Can you imagine
...
---
Back to top